How does GaVra MAX work?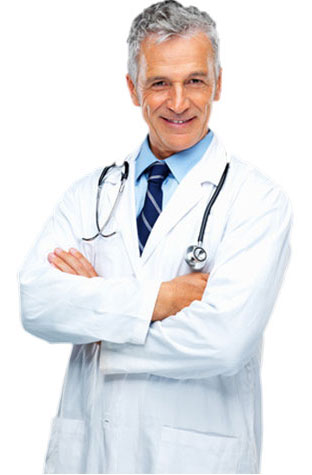 "GaVra MAX works directly on the male sexual organ, without dependence on the physical or emotional state of the user, as is not the case with prescription ED drugs such as Viagra, Cialis or Levitra."
"GaVra MAX increases Male Hormone Levels and therefore enhances sexual desire, and as a result improves the level of sexual function."
Unlike many other natural men's supplements on the market today, GaVra MAX is backed up by a track record of over 15 successful years on the market. The ingredients in GaVra MAX were originally formulated by a team of biochemists, who researched hundreds of natural plant extracts in an effort to achieve maximum results by using a calculated and proprietary ratio of specific extracts, thus making GaVra MAX one of the most powerful and effective men's health supplements on the market.
GaVra MAX is sold only through the internet (and by phone orders in some countries), and is manufactured in an FDA standard facility and satisfies all GMP requirements.
What health professionals have to say about GaVra MAX...
"The thing that got me interested in this product was the fact that I could prescribe it to my patients who suffer from prostate issues as well as pulmonary and blood pressure disorders. Their private lives should not have to be affected by the results of medications for these disorders."
"The ingredients in GaVra MAX help decrease anxiety levels and allow for longer sexual activity, especially for men who suffer from premature ejaculation."
"Being a completely natural supplement, containing only proven natural ingredients, means that I can safely recommend GaVra MAX to my patients as a safe and side effect free treatment, as opposed to prescription drugs and the dangers involved with taking them."
The strong combination of a physical cause - a strong & lasting erection, and an emotional cause - increased level of sexual desire and a decreased anxiety level, turned GaVra MAX into an instant success. Thanks to GaVra MAX, tens of thousands of men went back to being passionate and sexually active once again.
Men using GaVra MAX reported an increased desire for sex, and a stronger and harder erection for a longer period of time than they were used to.
The Natural Herbal Ingredients in the
GaVra

MAX capsule include:
Tyrosine: known as a cornerstone for most Body Proteins, and used to Treat Depression and Stress;
Arginine: increa​​s​​es the production of the Human Growth Hormone and raises ​male hormone and Sperm levels;
Vitamin B5: important for the well being of the Nervous System, helping to combat Nervousness, Anxiety, Depression and Tiredness;
Zinc: necessary for the correct function of the Immune System and Reproductive Hormones, preventing Prostate growth, and Increasing Sexual Desire;
Ginger: stimulates & improves Blood Circulation,acting as a Sexual Hormone, making the Penis more Sensitive, Strengthening the Muscles & Lifting the Libido;
Maka: improves Sexual Performance, increases the Production of Human Growth Hormones and Strengthening Sexual Desire;
Korean Ginseng: known for thousands of years for raising the Level of Sexual Desire and Improving Sexual Function;
Cnidium Monnuri: used in traditional Chinese medicine for centuries to improve sexual performance (ED) and enhancing the libido.
Epimedium: also known as "horny goat weed", a traditional medicine that contains a PDE5 inhibitor similar to Sildenafil Citrate, the active ingredient in Viagra®.
Dosage:
GaVra MAX capsules are taken twice a day for the first month and then once a day, generally for a period of two more months. If you feel that the effect starts to wear off after this period, then you should continue taking a single capsule once a day.
Statements made by this website have not been evaluated by the Food and Drug Administration. The FDA does not evaluate or test herbs. This product is not intended to diagnose, treat, cure or prevent any illness or disease. Consult with your physician for diagnosis or treatment. Use herbs as per instructions and always watch for any allergic reactions.